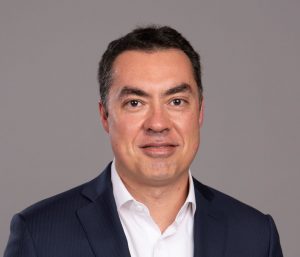 HUGO
BENEDETTI
Director Centro para el Desarrollo de Iniciativas Sociales, CEDIS, del ESE Business School
Director Área Economía y Finanzas del ESE Business School
Área de Interés
Fintech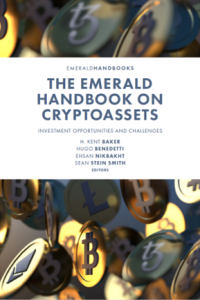 "Lorem ipsum dolor sit amet, consectetur adipiscing elit, sed do eiusmod tempor incididunt ut labore et dolore magna aliqua".
Finibus Bonorum
¿Quién es?
Soy profesor asistente en la ESE Business School – Universidad de los Andes, donde también soy director del área economía y finanzas. Mi área de investigación es Fintech, principalmente tecnología blockchain aplicada a finanzas y crypto-activos. Mi investigación ha sido publicada en el Journal of Corporate Finance, European Financial Review, Journal of Financial Crime y Economic Modelling. También he sido citado en The Economist, Bloomberg, The Wall Street Journal y Nasdaq entre otros. He contribuido con capítulos de libros sobre tecnología blockchain y soy co-editor del libro "The Emerald Handbook on Cryptoassets".
Adicionalmente a mi labor académica, soy miembro del Fintech working group de Massachusetts Securities Division, voluntario Endeavor y asesor de distintos proyectos relacionados con la tecnología blockchain.
Mi experiencia corporativa se enfoca en la planificación estratégica, análisis y modelamiento financiero, valoración de empresas, estructuración de transacciones y optimización de estructura de capital y financiamiento.
Me he desempeñado como profesor investigador y director del master en finanzas aplicadas de la Universidad del Desarrollo, Gerente de Finanzas Corporativas en Deloitte, socio a cargo del área de asesoría financiera en Phi Partners, Director de empresas, Gerente de Inversiones para el Fondo AXA Capital Chile y Consultor Asociado para The Boston Consulting Group. También me he desempeñado como académico de postgrado en la Universidad Adolfo Ibañez, junto con participar como asesor en distintas organizaciones sin fines de lucro.
ESTUDIOS
2019 Boston College
Phd in Finance, Boston, USA.
2007 Universidad de Chile
M.Sc. in Finance / Santiago, Chile
2003 Universidad de Chile
B.Sc. in Economics / Santiago, Chile